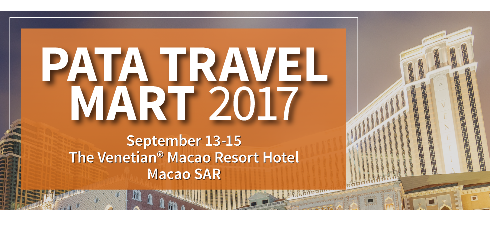 Once again, PATA is organizing its annual signature event which is essentially a B2B platform bringing together the sellers and buyers all around the world. PATA will continue to offers a special privilege of USD200 (original fee: USD350) exclusive for HATA members. The package fee is inclusive of –
Full Registration to PTM 2017 includes Pre-appointment matching with request sellers during 2 days of business session (Sep 14 & 15)
Round-trip ferry ticket of PTM 2017 between HKG/ Macao SAR
Accommodation in single room occupancy: 4 nights. Hotel will be assigned by PATA
Arrival & departure transfers
Ground hospitalities; include complimentary local tours offered by the PTM 2017 Host Committees.
For registration and enquiries, please contact HATA Secretariat Office at manager@hata.org.hk
(Registration deadline: Wednesday, 28 June 2017.)